The paper helmet I made one and half year ago has been seating in the closet. Now it's time to see what it will become. I plan to build a unique helmet that provides perfect fit to my head, multiple features for different applications: motorcycle helmet, safety helmet, outdoor helmet all in one piece. It will have the base frame helmet in the beginning, fiberglass skeleton with one layer of removable liner. Two or three skins adds specific feature to the helmet. For example structure like fish scale has superior impact absorption capability and easier maintenance compared to conventional to plate.
Dragon Skin Body Armor has scale structure.

Ancient Coreans already used iron scale body armors 1,500 years ago.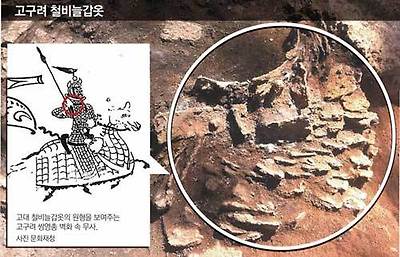 Japanese Samurai armor

My brain get hurts. I'll continue to write later.